An expedition to the South Pole has become easier because of logistics systems and infrastructures in place. But yet it…
'Let your dreams set sail'                               …
Aerobatic Displays are not just an aero sports activity, but is the epitome of professional skills and precision coordination, requiring…
Medals & Ribbons Magazine
Register for free access to online content. For print magazine, subscription rates are given on Registration Page.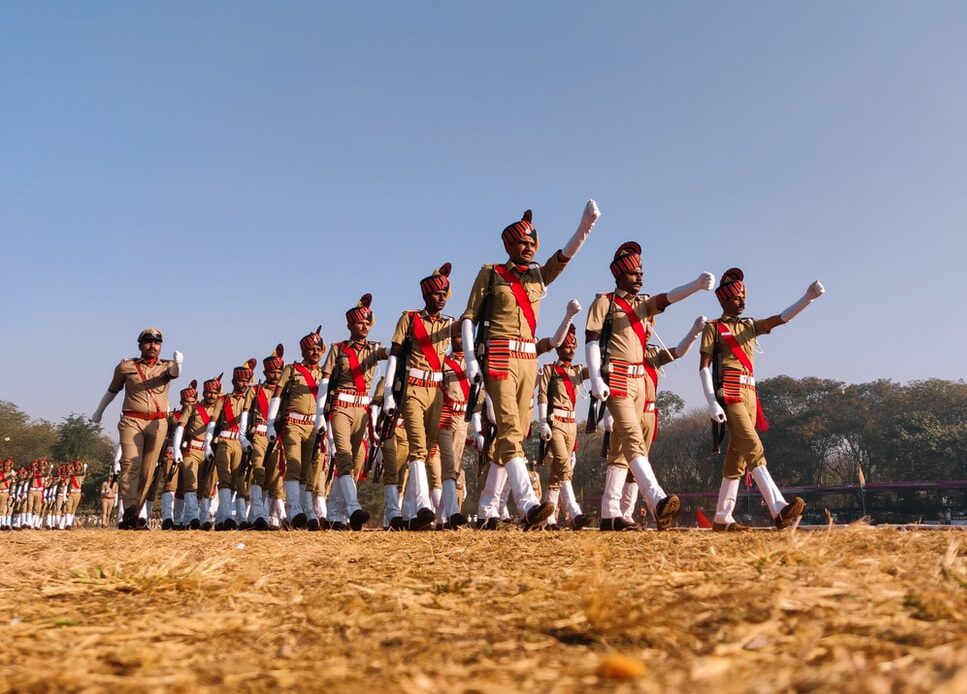 AN HONOURABLE LIFE – BECOME AN OFFICER IN THE INDIAN ARMED FORCES
When a young person gets commissioned as an officer in the Armed Forces, he becomes part of one of the most respectable professions in India. This respect has been earned through years of dedicated service by the men in uniform, with many warriors having laid down their lives, and many men and women living upto the ethos of duty, honour and valour. So how does one join these honourable leaders?
After clearing 12th Board Examinations, Boys and girls can enter as cadets in National Defence Academy, Naval Academy or the 10+2 Technical Entry Scheme of the Indian Army. The entrance examinations and interviews are conducted twice a year, with training commencing in January and July every year at the Academies.
For graduates, there are various entry options to Indian Military Academy, Officers Training Academy, Air Force Academy and Indian Naval Academy. Some of the entry schemes are for Short Service Commission. The Combined Defence Services Entrance Examination conducted by UPSC is a major entry platform. In addition, Air Force Common Admission Test is conducted for various branches of the Air Force, and Indian Navy Entrance Test is conducted for entry to some branches in the Navy. NCC Certificate holders and Technical Graduates also have a direct call up option for Army SSB Interviews, without undergoing the entrance examination. Women are also eligible for some of the graduate entry schemes.
The entrance process is not a cakewalk, and there are three major stages to clear. The written examination is the first stage, thereafter the shortlisted candidates undergo a four to five day Services Selection Board interview. Those selected after the interview have to clear the medical examination. Air Force Flying Branch candidates are also put through Pilot Aptitude Tests. For further details, please visit www.joinindianarmy.nic.in or www.joinindiannavy.gov.in or www.careerairforce.nic.in or www.afcat.cdac.in
Contact Us
For General and Advertisement Enquiries.